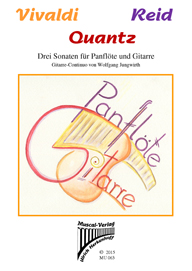 MU 063
Preis inkl. MwSt.: Euro 18.00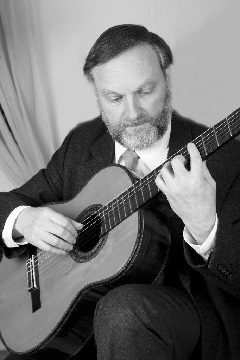 Wolfgang Jungwirth

Born 1956 in Linz/Austria; pedagogical and artistical education at the Bruckner-conservatory Linz and at the conservatory Vienna, as well as during summer classes and masterclasses.

First teaching at the music school and grammar school, since 1981 head of a guitar class at the Anton Bruckner Private University Linz.
Deputy Headmaster of the Institute SAI (Stringed Instruments at the Anton Bruckner Private University).

Lecturer at many guitar- and chamber music seminars and leader of the music week of the club Musica Viva in Otterbach close to Schaerding.

International concert activities as soloist and chamber musician with several world premieres, also of his own compositions, as well as recordings for radio, TV and CDs.

Duo partner of the flutist Johannes Mastnak and member of the Chamber Trio Linz - Vienna.
Engagements at the State Theatre Linz.

Working as editor in the publishing companies Franz Hageneder, Edition Tympanon, Doblinger and Muscal-Verlag.








Order


Top