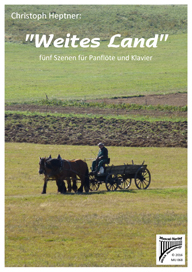 MU 068
Price incl. tax: Euro 18.00
Sound-Samples: 1 - 2
Sheet-Sample/pdf: 1 - 2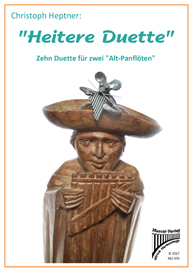 MU 070
Price incl. tax: Euro 15.00
Sound-Samples: 1 - 2
Sheet-Sample/pdf: 1 - 2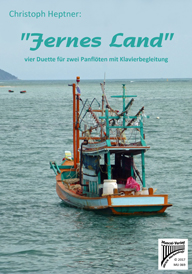 MU 069
Price incl. tax: Euro 18.00
Sound-Samples: 1 - 2
Sheet-Sample/pdf: 1 - 2
MU 073
Price incl. tax: Euro 18.00
Sound-Samples: 1 - 2 - 3
Sheet-Sample/pdf: 1 - 2 - 3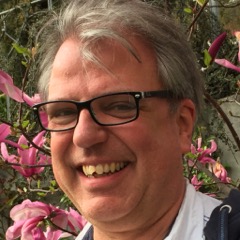 Christoph Heptner

Traverso flute - Panpipe - Recorder - Piano - Music theory - Aural theory - Composition

He was born in 1960 and studied flute with Prof. Ursula Wüst-Richter and Prof. Konrad Hünteler, music theory, aural theory and composition with Prof. Harry Höfer and conducting with Werner Marihart, the bandmaster from Vienna at the national university of music Detmold (Westfalen-Lippe), department Münster between 1979 and 1984. Furthermore he studied recorder with Hermann Elsner at the Richard Strauss conservatoire in Munic and musical education for children at the federal academy in Trossingen from 1993 to 1994.

After 1979 Christoph Heptner was a teacher at various music schools in Nordrhein-Westfalen and Bavaria. Since 1985 he has been working in the musical educational sector in south Bavaria and teaches subjects like traverso flute, recorder, piano, music theory and composition.

His public performances are especially referring to the churchy and chamber musical sector. In addition he plays the traverso flute and the recorder in an ensemble called "Barockmusik am Tegernsee", which he founded with his colleagues.

Christoph Heptner writes works for symphony orchestras, symphonic brass orchestras, chamber musical works for woodwinds as well as diverse musical educational literature.

Moreover he regularly works as a member of the jury at the competition " Jugend musiziert" as well as for national contests like "Musik in kleinen Gruppen" and "Blasorchester" of the Brass Music Organisation in Tirol, Austria.





Order


Top